GNP Development Partners has received a $2.2 million bridge loan to acquire five neighboring parcels that total 3.8 acres in Key Largo, Fla. LV Lending, a local private lender, secured the financing.
Located at 80 E. Second St., on the south Atlantic side of Overseas Highway, the 164,369-square-foot vacant land will serve as the construction site for Mandalay Bay Resort, a 40,000-square-foot facility featuring a 25-key hotel, an Island Grille waterfront restaurant as well as a dive shop and full-service marina.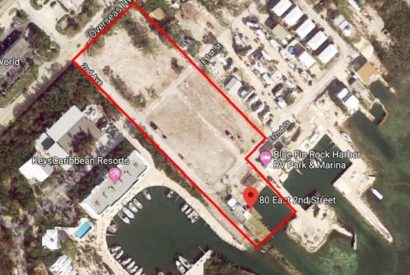 GNP Development intends to use part of the financing to start construction, while the rest of it will allow the borrower to reimburse an existing loan and secure an SBA loan for the remaining construction. LV Lending Partner & CEO Camilo Niño, Partner Ricardo Uribe and Commercial Director Alen Hernandez worked on behalf of GNP Development.
In 2016, Marriott and AutographCollection Hotels opened Playa Largo Resort & Spa, a 144-room resort developed by Prime Hospitality Group and Shaner Hotels in the same census-designated place in Monroe County.
Article Source: Commercial Property Executive (https://www.cpexecutive.com)
Written by: Adriana Marinescu
Image via Google Maps